Wesley House
Fourth Street Live!, in conjunction with UAW Ford and Metro United Way, banded together in April 2018 to create two new playgrounds for Wesley House Community Services.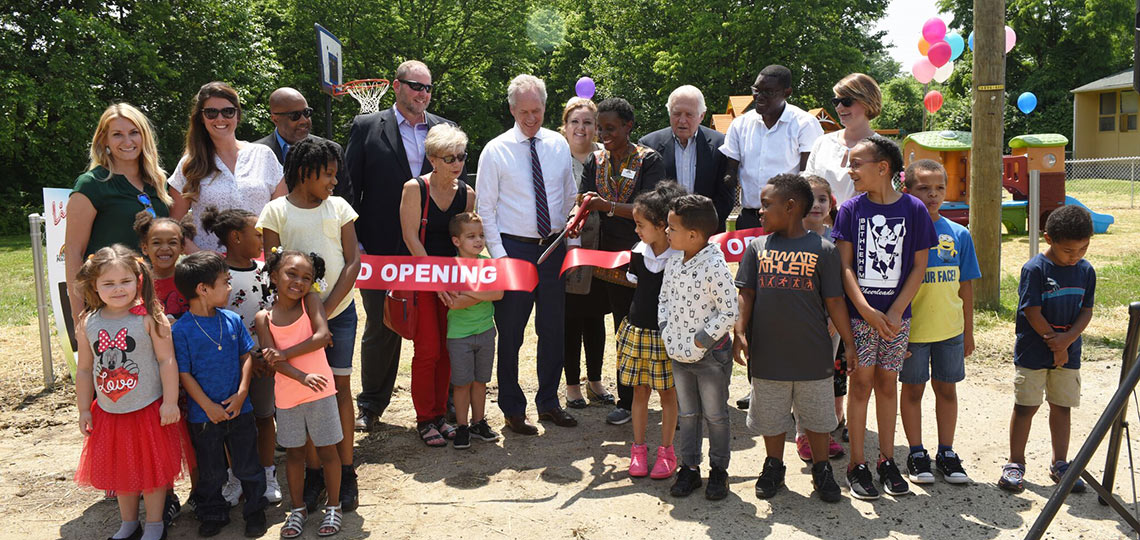 Fourth Street Live! Partnered with UAW Ford and Metro United Way to make several necessary updates to the Wesley House playground. The goal of the project was to take the outdated play yard and reconstruct it for the Wesley House children to enjoy and have a sanctuary that is safe and fun (primarily for those aged 2-8 year olds.)

The project included: new fencing, refinished benches, new play equipment, outdoor toys, and a basketball goal. To beautify the area, we added new mulch and a flowerbed, as well as seeding the area to provide plenty of safe space to run and play. It is safe to say that this playground will be a staple of childhood memories yet to be made!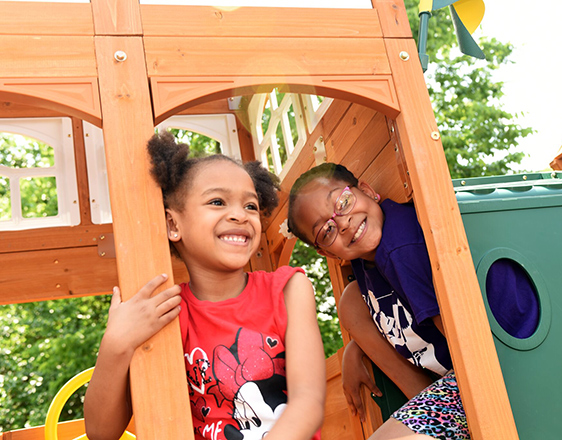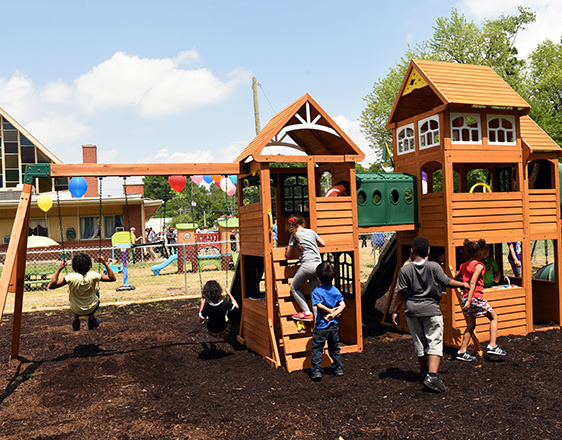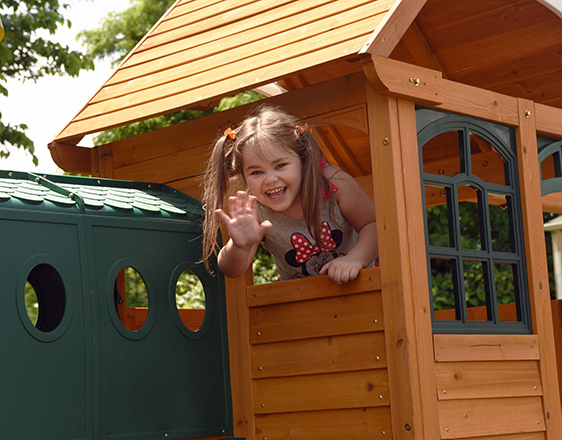 Founded in 1903, Wesley House Community Services provides affordable child care for working parents,
intervention programs for young people at risk, and computer training for people entering the workforce in
Louisville, Kentucky. The organization's mission is to empower families, individuals and communities toward self-sufficiency, creating hope and opportunity that result in extraordinary change in the lives of those it serves.
For more information, or to make a donation, please visit https://wesleyhouseky.com/